Fem Trekanter - PDF pattern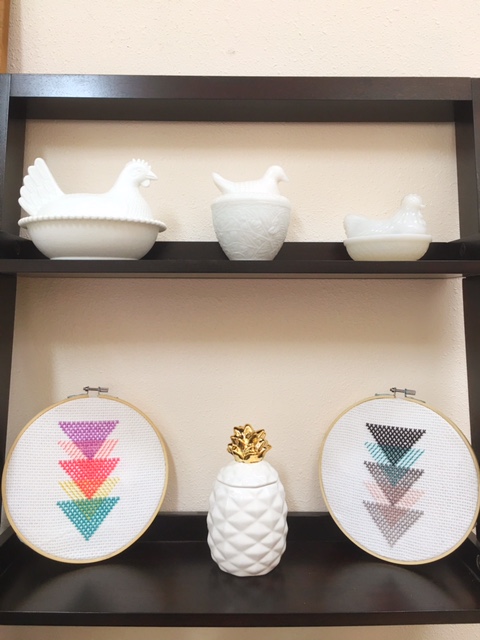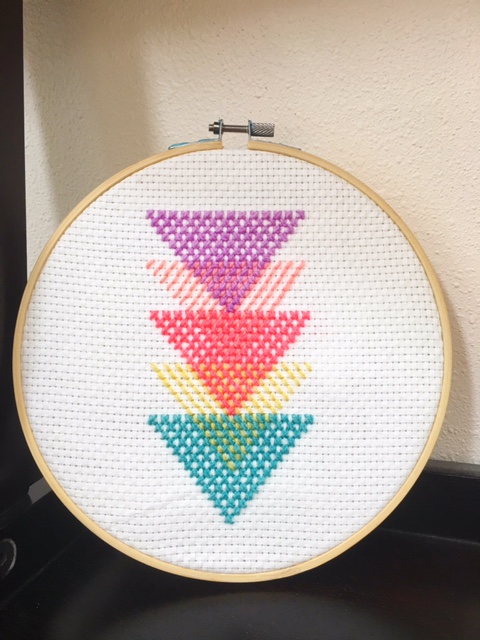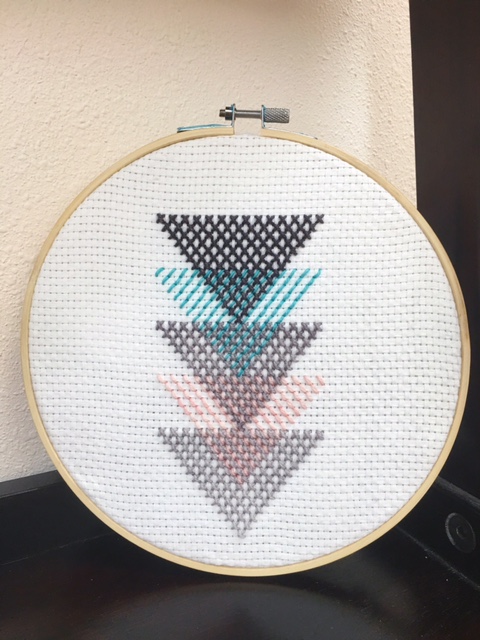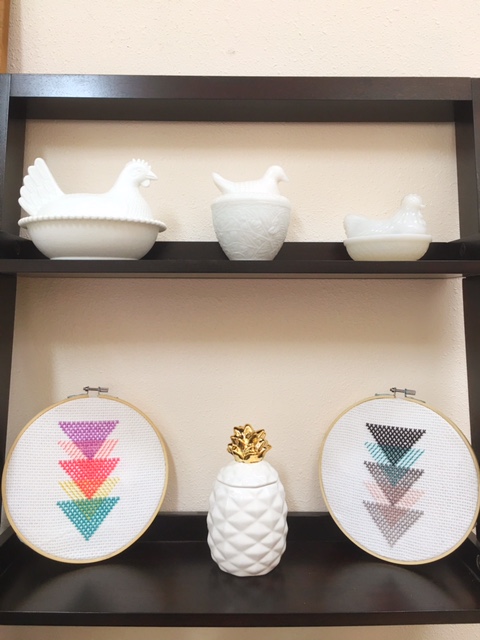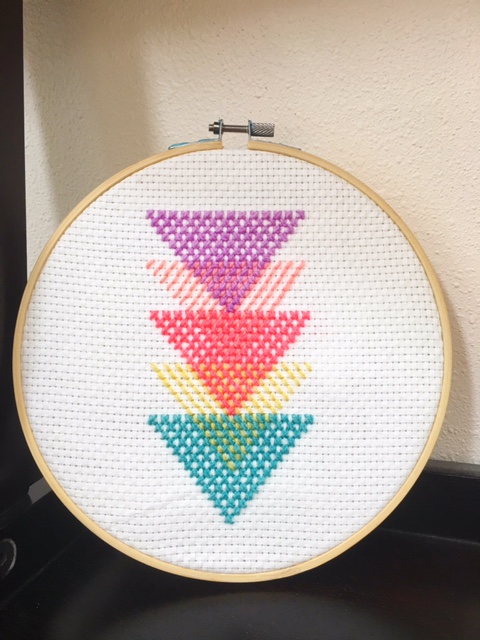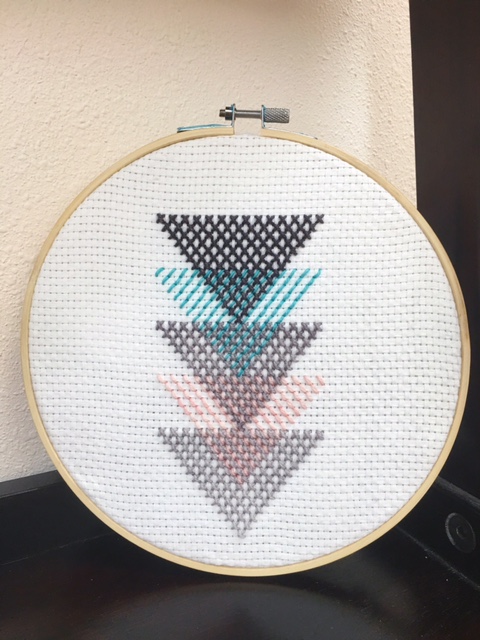 Fem Trekanter - PDF pattern
We all have sock yarn remnants. Sometimes it's just a teeny tiny bit but we can't seem to get rid of it. We can't throw them away, they are beautiful! Why not incorporate them into a cross stitch design that can be displayed in your house and you can see them all of the time! This is a cross stitch pattern using left over sock yarn. It requires 5 yds of 5 colors. They colors are your choice, play with all of your yarn and see what beautiful combinations come of it!
Sample A was sewn in Lilac, Peach Ice Cream, Rhododendron, Yellow Bell and Mermaid.
Sample B was sewn in Ink, Alpine Lake, Fog, Magic Hour and Oyster.
This pattern is a PDF download with chart and key. The chart is contains both colors and symbols.